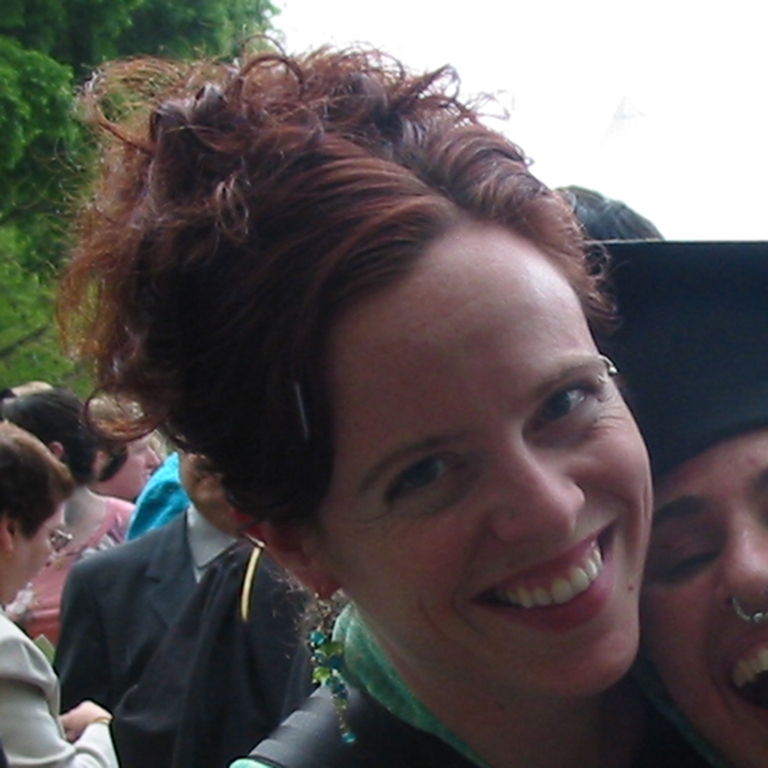 RaeGreiner
she/her/hers
Associate Professor, English
Editor, Victorian Studies
drgreine@indiana.edu

Ballantine Hall 433
Office Hours
Education
Ph.D., University of California, Berkeley, 2007
About Rae Greiner
My broad area of study is the British nineteenth century, where I specialize in the theory and history of the novel. Particular interests include moral philosophy, theories of sympathy and of realism, and narrative theory, but I teach a variety of subjects and approaches. My first book, Sympathetic Realism in Nineteenth-Century British Fiction (Johns Hopkins 2012), considers nineteenth-century fiction in relation to Adam Smith's Theory of Moral Sentiments to argue for the development of a literary realism for which sympathetic protocols are necessary for confirming and maintaining social reality. My book in progress, Stupidity after Enlightenment, is a study of stupidity's value for scientists and artists in the eighteenth and nineteenth centuries. I am co-editor of the journal Victorian Studies.
View the Victorian Studies Program website
Journal Articles and Other Publications
"Stupid Dickens" (curated forum), Introduction and "Dickensian Stupidity: Response," Dickens Studies Annual 46 (2015): 321-4 and 377-83.
"The victorian Subject: Thackeray's Wartime Subjects." In The Oxford Handbook of Victorian Literary Culture, Ed. Juliet John. Oxford and New York: Oxford University Press, 2015.
"Bleak House: Pastoral," Critical Quarterly.55.1 (2013): 75-93.
"Adam Bede: History's Maggots," The Blackwell Companion to George Eliot, eds. Amanda Anderson and Harry E. Shaw (2013).
"1909: the Introduction of 'Empathy' into English," Britain, Representation, and Nineteenth-Century History (BRANCH), online-only journal (2012).
"Thinking of Me Thinking of You: Sympathy v. Empathy in the Realist Novel," Victorian Studies 53.3 (2011): 417-26.
"The Art of Knowing Your Own Nothingness," ELH 77.4 (Winter 2010): 893-914.
"Sympathy Time: Adam Smith, George Eliot, and the Realist Novel," Narrative 17.3 (2009): 291-311.
Invited Talks, Lectures, and Symposia:
"Routes into Realism," King's College London (2015)
"Stupidity after Englightenment," Yale University, Baylor University, LSU, University of Missouri, Oxford University, Johns Hopkins University (2015-2016)
"On Not Knowing in Jane Austen" (lecture), IU Theater Circle Lectures Series (2014)
"Wartime Idiots in Thackeray and Scott" (symposium), "On and Around 1814, " UC Berkeley (2014)
"Stupid Thackeray, or, Barry Lyndon," Rutgers University and Harvard University (2013)
"Charity, Sympathy, and the Victorians" (Master Class), University of Notre Dame (2013)
"Bleak House: Pastoral," (keynote lecture), The Dickens Universe, UC Santa Cruz 2012
"Persuasion's Cases the Forms of Realism," Nineteenth-Century Forum, University of Michigan 2008
"New Approaches to the Novel" (symposium), UC Berkeley 2007
Grants and Awards:
College of Arts and Humanities Fellowship, IU 2015
Jesse Fine Fellowship in Practical Ethics, IU 2015
College of Arts and Humanities Fellowship, IU 2013
Trustees' Teaching Award, IU 2012
Faculty Spirit Award (nominee), GLBT Student Support Services, IU 2010
The Poynter Center/Institute for Advanced Study Empathy Workshop grant, IU 2009-10
Multidisciplinary Ventures and Seminars Fund, IU 2009
Themester Teaching Grant, IU 2009
Summer Faculty Fellowship, IU 2008 and 2014