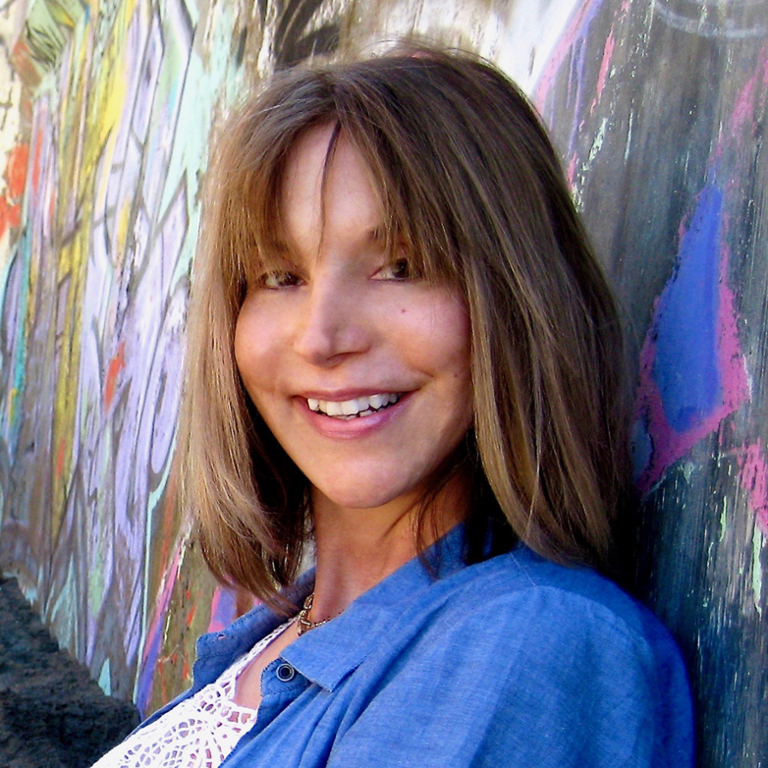 Linda Charnes
she/her/hers
Professor, English
Education
Ph.D., University of California, Berkeley, 1990
About Linda Charnes
Professor Charnes specializes in Shakespeare Studies and early modern culture through the Restoration and long seventeenth century. Her research focuses on the uses of Shakespeare in the arenas of mass culture, literature, film, and contemporary international politics. Her other areas of expertise include Restoration literature, Milton, theoretical approaches to performativity, psychoanalysis and the performance of everyday life, political philosophy from the sixteenth through the eighteenth centuries, and all areas of critical theory. Her first book, Notorious Identity: Materializing the Subject in Shakespeare, showcased Shakespeare's use of legendary figures to critique emerging problems of fame and notoriety. Her second book, Hamlet's Heirs: Shakespeare and the Politics of a New Millennium, traced the legacy of Shakespeare's most famous princes—Hamlet and Hal—and their impact, covert and overt, on contemporary British and American politics and society. She is currently working on two new book projects: one on Milton and the political psychology of the post-Interregnum, and the other on Shakespearean performance and the impact of new interactive media on concepts such as "audience," spectatorship, and performative identification.
Professor Charnes is the recipient of the 2021 James Holland and David Morley "Career Distinguished Teaching and Service Award".
Journal Articles and Other Publications
"The Importance of Being Impudent" Charnes, Linda. Shakespeare Studies 44 (2016).
"Shakespeare and the Gothic Strain," in Shakespeare Studies, Volume 38, Summer, 2010.
"Extraordinary Renditions: Character and Place Reconsidered," in Shakespeare After 9-11: How Social Trauma Shapes Interpretation, ed. Julia Reinhardt Lupton and Matthew Biberman, September 2010.
"Whatever Happened to Baby Hamlet?" (in progress).
"Anticipating Nostalgia: Finding Temporal Logic in a Textual Anomaly," in Textual Cultures: Texts, Contexts, Interpretation, Vol.4:1 Spring, 2009.
"Uncivil Unions," published in Presentism, Gender and Sexuality and Shakespeare, edited by Evelyn Gajowski, Palgrave Macmillan, 2009.
"Shakespeare, and Belief, in the Future," in Presentist Shakespeares, Routledge, 2006.
"Reading for the Wormholes: Microperiods from the Future," Early Modern Culture, 2007.
Articles in Shakespeare Studies, Shakespeare Quarterly, Chaucer Review, Textual Practice
"The Two-Party System in Troilus and Cressida," in Companion to Shakespeare: Comedies and Romances (Blackwell, ed. Jean Howard and richard Dutton, 2003).
"The Two-Percent Solution: What Harold Bloom Forgot," in Harold Bloom's Shakespeare (Palgrave McMillan, eds. Christy Desmet and Robert Sawyer, 2001).
Contributer to the Oxford Enclyclopedia of Theatre and Performance, ed. Dennis Kennedy (OUP, 2002).
"The Hamlet Formerly Known as Prince," in Shakespeare and Modernity: Early Modern to the Millenium, edited by Hugh Grady, Routledge, 2000.
"We Were Never Early Modern," in Philosophical Shakespeares, edited by John Joughin, Routledge, 2000.
"Dismember Me: Shakespeare, Paranoia, and the Logic of Mass Culture," in Shakespeare Quarterly 48:1, Spring 1997.
"Styles That Matter: On the Discursive Limits of Ideology Critique," in Shakespeare Studies, Vol.24, 1996.
Annual Public Lecture in Honor of Shakespeare's Birthday, at the Folger Elizabethan Theatre, April 1998. Lecture title: "The Hamlet Formerly Known as Prince."
Selected Honors and Awards
AAUW Fellow
Indiana University Outstanding Junior Faculty Award, 1993
Finkelstein Fellow
Indiana University Teaching Excellence Recognition Award (twice)
Indiana University Trustee's Teaching Awards: 1993; 1996; 2002; 2008; 2014; 2019
Indiana University Mini-University Lectures (five, most recently June 2017)
Director of Graduate Studies English, 1997-2000
Director of Graduate Job Placement, 1996-2006
Partial list of Invited Talks and Professional Activities
Over a dozen panel presentations at the Shakespeare Association of America Convention since 1988
New Chaucer Society Prize Lecture, MLA, New York 1986
Paper presentations at MLA
Paper presentations at the World Shakespeare Congress in Los Angeles (1996) and Prague (2011)
Invited Lectures at Cornell Law School; Cambridge University; George Washington University; Rice University; The Newberry Library; most recently at Cornell Law School (2016) and the University of Padua (2017)
Pre-Opening-Performance Lecture on Hamlet, Shakespeare's Globe Theatre, London, 2000
Folger Shakespeare Library, Elizabethan Theatre: Lecture in Honor of Shakespeare's Birthday: "The Hamlet Formerly Known as Prince," April 1998
Interviewed for NPR: "Shakespeare in American Life"
Served on SAA and RSA Program Committees
Director, Folger Shakespeare Library Semester Seminar, "Shakespeare and Postmodernism" (Spring 1998)
Director, Seminar on "Shakespeare and Work," Stratford-Upon-Avon, Shakespeare Institute, June 2013
National Endowment for the Humanities: Faculty reviewer for grant applications for the NEH American Media-Maker Grant series, Fall 2013
Research Scholar in Residence, Cornell University Department of English, Fall 2016
Complete CV available upon professional request. Email lcharnes@indiana.edu