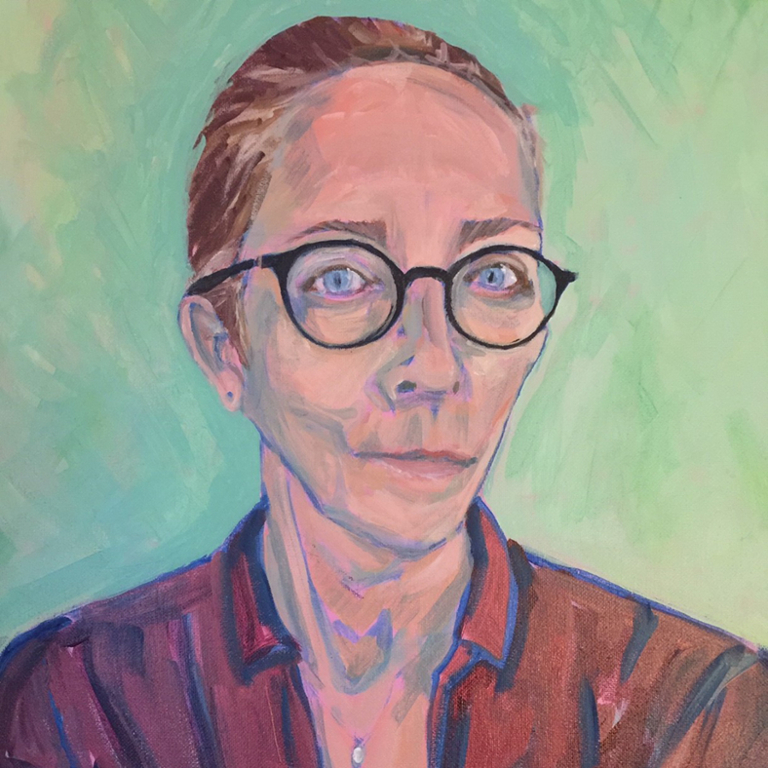 Judith C. Brown
Associate Professor, English
jcb@indiana.edu

Ballantine Hall 458
Office Hours
Education
Ph.D., Tufts University, 2002
M.A., McGill University, 1993
About Judith C. Brown
My research focuses on modernist literature, culture, and aesthetics. In my first book, Glamour in Six Dimensions: Modernism and the Radiance of Form, I looked at a wide range of cultural productions—from high literary modernism to consumer items like cigarettes and Chanel No. 5—and found in them a shared aesthetic that bridges high and low, material and ephemeral modernisms. My research for this project, while grounded in literature, took me in a number of surprising directions from perfume chemistry to the history of the plastics industry to the aesthetic debates that framed the early decades of the twentieth century.
My current book-project, Experiments in Passivity: Modernism, India, and the Challenge of Non-Violence, pursues some of the same questions, but steps away from the Anglo-American context and considers passivity as a central, yet overlooked paradox for the generation of modernists facing the turmoil of the late colonial age. While the historical and political questions that define the early twentieth century seem to foreground artistic agency and activist struggle, a number of modernist writers and artists pursued the aesthetic capacities of the passive. What becomes of the passive in politically charged contexts? Attention to passivity, my book claims, rewrites the history of modernism, a movement conventionally defined by its radical polemics and aggressive activity. I look to a range of works—from paintings by Amrita Sher-Gil, to novels by R.K. Narayan, Ahmed Ali, and Virginia Woolf, to a public monument by Le Corbusier—that help complicate our understandings of the passive, and thus the ways we interpret modernism.
I have a new project, a work of creative non-fiction called Painting Lessons. What can painting, especially amateur painting, accomplish, I ask, in the wake of traumatic loss. I propose that painting offers more than mere distraction, and more than an outlet for suffering. The act of painting distracts and alleviates suffering, I find, but more importantly, it challenges perception, placing the novice in a wholly unfamiliar landscape that can reorganize the senses and reshape the experience of grief. I set out on a self-directed course in painting. Each of my 8 chapters recounts the lessons learned as I embark on different forms of portraiture, including the self-portrait, the dog portrait, the family portrait, and the nude. If you are interested, you can follow my work on Instagram at j.brown2167.
Journal Articles and Other Publications
Selected Essays:
"Ahmed Ali and the Art of Languishing," ELH (2018).
"'This globe, full of figures': Virginia Woolf's Comprehensive Economy," Yearbook of Comparative Literature (2016).
"Questions for R.K. Narayan," PMLA (2016).
"Style," in A New Vocabulary for Global Modernism, ed. Rebecca Walkowitz and Eric Hayot (Columbia UP, 2016).
"Glamour's Silhouette: Fashion, Fashun, and Modernism," in A Handbook of Modernism Studies, ed. Jean-Michel Rabaté (Blackwell, 2013).
"Pretty Richard," in Shakesqueer: The Queer Companion to the Complete Works of Shakespeare, ed. Madhavi Menon (Duke UP, 2011).
"Garbo's Glamour," in Modernist Star Maps, ed. Aaron Jaffe and Jonathan Goldberg (Ashgate Press, 2010).
"Geographies of Gender and Modernism," review essay in The Journal of Modern Literature 33 (2010).
"Cellophane Glamour," Modernism/Modernity (2008).
"Borderline, Sensation, and the Machinery of Expression," Modernism/Modernity (2007).
"A Certain Laughter: Sherwood Anderson's Experiment in Form," Modernist Cultures (2007).
Awards:
Trustees Teaching Award (2018)
Mellon Innovating International Research, Teaching, and Collaboration Innovation Workshop Award (2016)
IU India Gateway Workshop Award and Office of the Vice-President for International Affairs Matching Grant (2016)
New Frontiers in the Arts and Humanities Fellowship (2016)
College Arts and Humanities Institute (CAHI) Fellowship (2015)
Indiana University Trustees Teaching Award (2011)
Exploratory Travel Fellowship, Indiana University (2009)
Mellon Fellowship, Penn Humanities Forum (2007-2008)
Indiana University Summer Faculty Fellowship (2007)