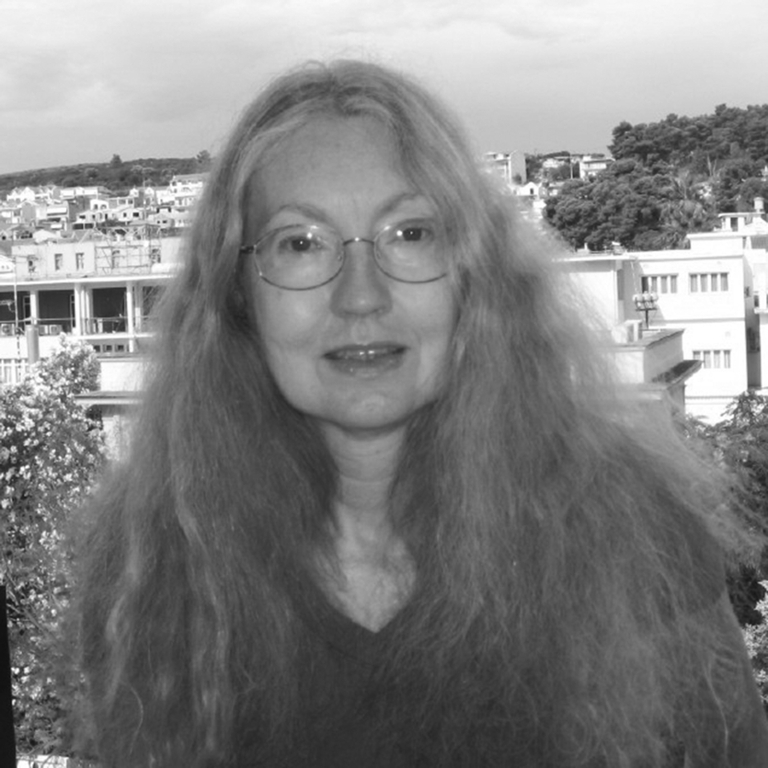 Maura Stanton
Professor Emeritus, English
stanton@indiana.edu

Office Hours
Education
M.F.A., University of Iowa, 1971
About Maura Stanton
Imagination and history, the real and the fabulous, the formal and the colloquial, the supernatural and the ordinary--I'm always trying to combine and mix and fuse unlikely elements in my work and in my teaching. These days I write poetry, prose poetry and short fiction. I teach poetry workshops and classes in 20th Century British and American Poetry.
I received my B.A. from the University of Minnesota and my M.F.A. from the University of Iowa. I took both poetry and fiction workshops at Iowa.
My new book of poetry, Immortal Sofa, is forthcoming from the University of Illinois Press. The book contains a sonnet about a dead moth in a bottle of mineral water and a long poem in blank verse about Hermann Goertz, a German spy in Ireland during WWII. And a lot of other poems. . . .one in God's voice, another about pokeweed, Stere-e-o Vision postcards, Beowulf, Assisi, Italy, an elegy for Donald Justice. . . "I sing the sofa!" William Cowper says, and so do I. . . 
My first book of poetry, Snow On Snow, won the Yale Series of Younger Poets Award in 1975. My second collection, Cries Of Swimmers, was published by the University of Utah Press in 1984. Each of these titles has been reprinted in the Carnegie Mellon Classic Contemporary Series. Tales Of The Supernatural was published by David R. Godine in 1988. Carnegie Mellon published Life Among The Trolls in 1988 and Glacier Wine in 2001.
My novel, Molly Companion, was set in South America and reprinted in Spanish as Rio Abajo. The Country I Come From, stories about growing up in the Midwest, appeared from Milkweed Editions in 1988, and Do Not Forsake Me, Oh My Darling, a collection of short stories, won the Richard Sullivan Prize for 2002 and was published by the University of Notre Dame Press. Cities In The Sea, a collection of short stories, was selected by Charles Baxter and Nicholas Delbanco for the Michigan Literary Award, and was published by the University of Michigan Press in 2003.
My poems, stories and essays have appeared in many magazines and anthologies including the American Poetry Review, Best American Poetry, The Practice Of Poetry, Third Coast, Ploughshares, Triquarterly, Crazyhorse, 32 Poems, Pn Review, River Styx, Water~Stone, The Paris Review, Poetry, The New Yorker, and The Southern Review.
Journal Articles and Other Publications
Tales of the Supernatural (poems), 1988
Life Among the Trolls (poems), 1988
The Country I Come From (stories), 1988
Cries of Swimmers (poems), 1984
Molly Companion (novel), 1979
Snow on Snow (poems), 1975
Selected Honors and Awards:
Best American Poetry 2003; 2005
Michigan Literary Award
Yale Younger Poets Award
Two National Endowment for the Arts Fellowships
First Prize, Nelson Algren Awards
Richard Sullivan Prize for Short Fiction