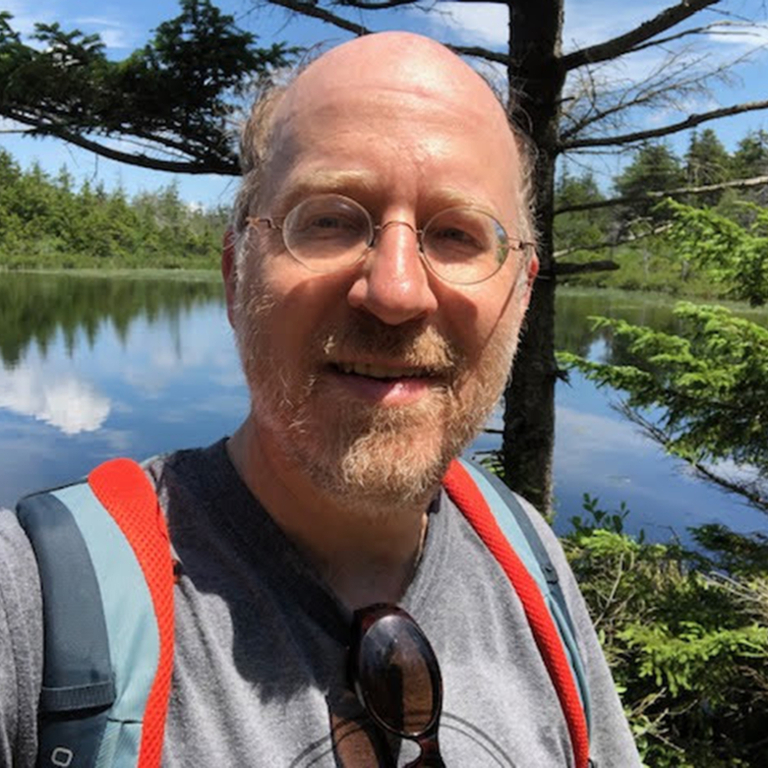 Ivan Kreilkamp
Professor, English
Director of Graduate Studies, English
Education
Ph.D., Brown University, 1999
M.A., Brown University, 1994
B.A., Yale University, 1991
About Ivan Kreilkamp
My main research interests focus on the British novel over the long nineteenth century and on the literature and culture of Victorian Britain more generally. I also have research and teaching interests relating to print culture, media studies, contemporary fiction and popular culture, literary theory, and animal studies. My first book, Voice and the Victorian Storyteller (Cambridge UP, 2005), aimed to complicate our thinking about Victorian literature's relationship to and representation of speech and orality by, for example, considering literary texts in relation to shorthand manuals, phonographs, and oral storytellers. My second book, Minor Creatures: Persons, Animals, and the Victorian Novel (Chicago UP, 2018) asks what it means to consider animals as members of a household or as characters in a novel. It considers animals as objects of sympathy and enmity, as companions and co-habitants, as subjects of experiment, as minor characters. This project involves attention to historical topics, such as the rise of the animal welfare or anti-cruelty movement in Britain in the early Victorian period, and of the anti-vivisection movement in later decades; it also asks theoretical and philosophical questions regarding the relationship of animals to personhood, subjectivity, and ethics.
I also have published widely on contemporary fiction, film, and pop music in Public Books, The Los Angeles Review of Books, The New Yorker online, The Chronicle of Higher Education, The New Republic, and elsewhere. I am working on a short book about Jennifer Egan's novel A Visit From the Goon Squad for Columbia UP's new Rereadings book series due to be published in 2021. 
I am also co-editor of the interdisciplinary journal Victorian Studies.
Journal Articles and Other Publications
Selected Articles, Reviews, and Criticism
For more recent publications, see Ivan Kreilkamp's personal site.
"Clever Man Outs Female Author: a Drama in 3 Acts." Public Books, October 11, 2016.
"The Female Bachelor," The Point, June 23, 2016.
"The 1850s." A Companion to the English Novel. (Blackwell Companions to Literature and Culture.) 2015.
"Prince's Erotic Democracy." Public Books, April 25, 2016.
"The Female Body of Punk." Public Books, December 15, 2015.
"Can Fiction Show Us How Animals Think?" The New Yorker, Page-Turner, April 21, 2015.
"Against Against [X]." The New Yorker, August 27, 2014.
"Maximal Anxiety." On Roz Chast's Can't We Talk about Something More Pleasant? : A Memoir. Los Angeles Review of Books, June 27, 2014.
"Without Parents or Pedigree: Neo-Victorian Adaptation as Disavowal or Critique." Romanticism and Victorianism on the Net (63). April 2014.
"The Emotional Extravagance of Victorian Pet-Keeping." Victorian Review: an Interdisciplinary Journal of Victorian Studies. (special issue: "Victorian Families."). 39.2 (Fall 2014).
"A Rage That Had No End: the Novels of Elena Ferrante." Los Angeles Review of Books, August 27, 2013.
"Churches of Vinyl: Archive and Authenticity in the Pop Music Novel." Public Books. December, 2012.
"The Ass Got a Verdict: Martin's Act and the Founding of the Society for the Prevention of Cruelty to Animals, 1822." BRANCH: Britain, Representation and Nineteenth-Century History. Extension of Romanticism and Victorianism on the Net. Web. 2012.
"Pitying the Sheep in Far From the Madding Crowd." Novel: a Forum on Fiction, 42 1/2,Fall 2009. "Theories of the Novel Now" special issue.
"Dying Like a Dog in Great Expectations." In Animal Dreams: Representations of Animals in Victorian Literature and Culture. Ed. Deborah Morse and Martin Danahay. Ashgate, 2007.
"'One More Picture:' Robert Browning's Optical Unconscious." ELH 73 (2), Summer 2006.
"Petted Things: Wuthering Heights and the Animal." Yale Journal of Criticism, 18(1), April 2005.
Selected Honors and Awards:
Trustees Teaching Award, IU Department of English, 2013
Midwest Victorian Studies Association First Book Award, for a book published in 2005 or 2006, for Voice and the Victorian Storyteller, 2008
Outstanding Junior Faculty Award, I.U., 2005-6
Harrington Faculty Fellow, University of Texas, Austin, 2005-6
National Endowment for the Humanities Summer Fellowship, 2003
Society of Fellows in the Liberal Arts, University of Chicago, 1999-2001
Additional Information:
Co-editor of Victorian Studies, 2002-present
Executive Board member, ex officio, North American Victorian Studies Association, 2002-present
In an earlier life, more or less 1989-2003, before, during, and after my PhD, I worked as a freelance arts journalist, publishing on pop music, books, and other topics in The Village Voice, Spin, Lingua Franca, Boston Phoenix, Too Fun Too Huge, San Francisco Bay Guardian, Minneapolis City Pages, Rolling Stone, Boston Review, The Nation, Washington Post, Publishers Weekly, and some other places. Long live/ RIP arts weeklies.