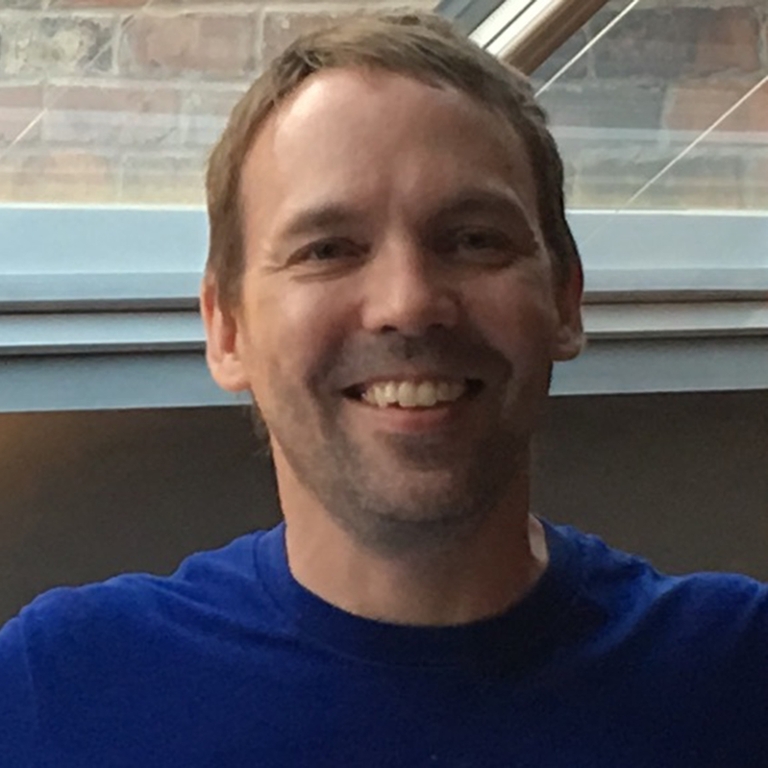 Shane Vogel
Ruth N. Halls Associate Professor, English
Director, Cultural Studies Program
shvogel@indiana.edu

Lindley Hall 201H
Office Hours
Education
Ph.D., Performance Studies, New York University, 2004
M.A., Performance Studies, New York University, 2000
B.A., Classics and English Literature, Tulane University, 1997
About Shane Vogel
At Indiana University, I regularly teach courses on performance studies, modern and contemporary drama, theatre history, dramatic theory, queer studies, and African American literature and performance.
My research is similarly concerned with the relationship between performance, race, and sexuality. I have published two books, Stolen Time: Black Fad Performance and the Calypso Craze (University of Chicago, 2018) and The Scene of Harlem Cabaret (University of Chicago Press, 2009), which received Honorable Mention for the 2010 Errol Hill Prize from the American Society for Theatre Research. My research has been supported by Fellowships from the National Endowment for the Humanities, the American Society of Learned Societies, and the Fox Center for Humanistic Inquiry at Emory University.
Journal Articles and Other Publications
"Projection without Representation: Screening Maya Angelou in Calypso Heat Wave," The Cine-Files: A Scholarly Journal of Cinema Studies 8 (2015). http://www.thecine-files.com/projection-without-representation-screening-maya-angelou-in-calypso-heat-wave/
"The Sensuous Harlem Renaissance: Sexuality and Queer Culture," in A Companion to the Harlem Renaissance, ed. by Cherene Sherrard-Johnson (London: Blackwell, 2015), 267-283.
"Performative Affectivity and the Letitia Ernestine Brown Divorce Case," Signs: Journal of Women in Culture and Society vol. 40, no. 2 (2015): 417-440.
"Touching Ecstasy: Muñozian Theory and the Extension of the Soul," Social Textvol. 32, no. 4 (2014): 47-57.
"Madam Zajj and US Steel: Blackness, Bioperformance, and Duke Ellington's Calypso Theatre," Social Text vol. 30, no. 4 (forthcoming winter 2012).
"Jamaica on Broadway: The Popular Caribbean and Mock Transnational Performance," Theatre Journal vol. 62, no. 1 (2010): 1-22.
"By the Light of What Comes After: Eventologies of the Ordinary," Women and Performance: A Journal of Feminist Theory 19.2 (2009). Special Issue: Between Psychoanalysis and Affect
"Performing 'Stormy Weather': Ethel Waters, Lena Horne, and Katherine Dunham," South Central Review 25.1 (2008) Special Issue: Staging Modernism
"Lena Horne's Impersona," Camera Obscura 23.1 (2008): 10-45.
"Closing Time: Langston Hughes and the Queer Poetics of Harlem Nightlife," Criticism 48.3 (2006 [published in 2007]): 397-425.
"Where Are We Now?: Queer World Making and Cabaret Performance," GLQ: A Journal of Lesbian and Gay Studies 6.1 (2000), 29-60.
"The New Queer Essentialism." American Literature vol. 83, no. 1 (2011): 175-184.
Selected Honors and Awards:
National Endowment for the Humanities (NEH) Fellowship (2015-2016)
American Council of Learned Societies (ACLS) Fellowship (2015-2016)
Honorable Mention, Errol Hill Award (for best book in African American theatre, drama, or performance studies), American Society for Theatre Research. 2010
Trustees' Teaching Award, Indiana University. 2010
Outstanding Essay in Theatre/Performance Studies, Association for Theatre in Higher Education, "Lena Horne's Impersona." 2009
Honorable Mention, Gerald Kahan Scholar's Prize, American Society for Theatre Research, "Lena Horne's Impersona." 2009
Post-Doctoral Fellowship, Fox Center for Humanistic Inquiry, Emory University. 2006-2007